The Best Place to Sell Your Old Car or Truck
When it comes to selling a car, in San Antonio, there are many reasons to sell to Freedom Chevrolet.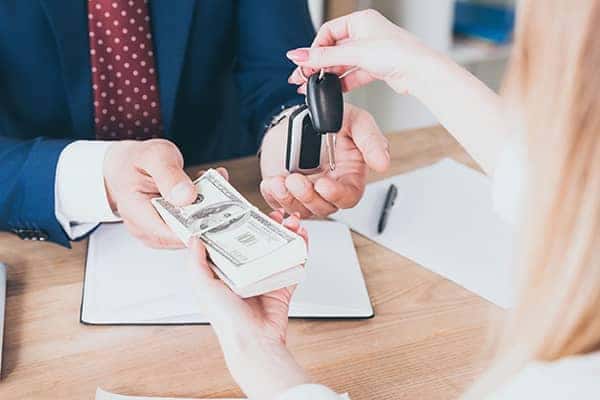 Benefits of Selling Your Car to Freedom Chevy

---

Sell Without Hassle
We will buy your car even if you do not intend to purchase one from our dealership. Whether you just want to sell your car, or if you'd rather trade in for a new one, our team can help.

Schedule Your On-Site Inspection
Stop by for a convenient on-site inspection at our San Antonio area dealership.

Get Your Money On The Spot
Forget the wait! Once your appraisal is finalized, we'll give you a check. You can even use the payment towards the purchase of a new car.
THE BENEFITS OF TRADING-IN TO AN AUTO DEALERSHIP VS PRIVATE SALE

---
Less Time, Less Hassle
The process of a private sale for your used car can be a real hassle. Unless you have a buyer, generally speaking, you will need to invest some hours. This often means running classifieds, listing it online, answering unknown phone calls, and taking strangers home for a test drive. Additionally, private buyers are generally far more concerned that all parts are in good repair. Trading or selling to a local dealer avoids these headaches.
---
Decreased Financed Amount
If you trade-in or sell your vehicle, we will apply the offer to the price of the vehicle to be purchased. This offset means a larger down payment and lower monthly installments.
---
Less Taxes
When you trade in your car or truck and purchase another one, you only need to pay sales tax on the amount of difference between the cost of the new car and the one that you're trading in. Which means you keep more hard-earned savings in the bank.
Frequently Asked Questions

---
Get Directions To Our Dealership